Join the largest online protest in history:
tell Congress to stop this bill now!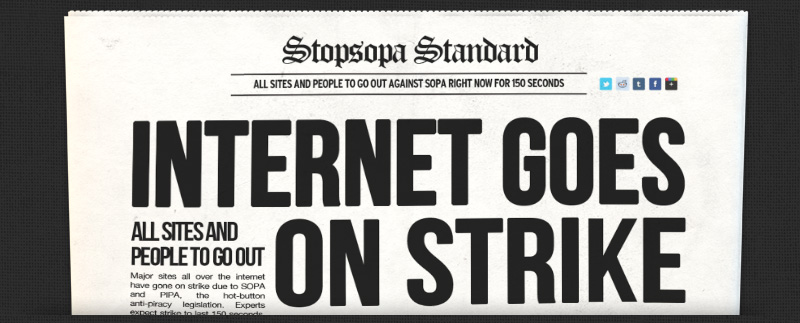 Urge everyone you can reach to
PROTECT IP / SOPA Breaks The Internet
from
Fight for the Future
on
Vimeo
.
On Jan 24th, Congress will vote to pass internet censorship in the Senate,
even though the vast majority of Americans are opposed
. We need to kill the bill - PIPA in the Senate and SOPA in the House - to protect our rights to free speech, privacy, and prosperity.
See this
timeline of SOPA and PIPA events
and the activist backlash.
Confirmed Participants:
---
If you can also tweet at us at
@FightForTheFTR
from your official Twitter account, it will be easier for us to verify your participation. A blog post about why you are striking is great too!